Have Questions?
We are happy to provide answers - no strings attached. Simply fill out the form below and one of our experts will be in touch shortly.
we will not share or sell your email
Managed IT Services in Metro Atlanta and Throughout the Southeast from C1C
Are you opening a new business location, or moving into a different office space? With IT infrastructure consulting services from Customer 1st Communications (C1C), you can increase your company's productivity and security. C1C is a managed IT services company in Atlanta that provides businesses throughout the Southeast with updates and implementation of customized IT services that fit their office needs.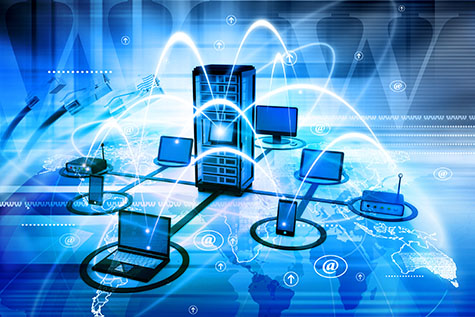 Our IT Infrastructure Services include:
Network Cabling Installation and Maintenance
Sound Masking Services
Audio Visual Systems
Access Control
And more!
C1C uses a scalable system, which allows us to create an IT infrastructure solution that aligns with your company's communications and security goals, whether your business is large or small. We do this by partnering with you to gain an understanding of your expectations and needs, and approaching the IT infrastructure design and installation process from a consultative standpoint. This allows you to entrust us with the task of system installation, eliminating your need to manage each step of the process.
This method of managing the installation process simplifies your role, leaving you time to address day-to-day business operations. At C1C, our team has more than 20 years of experience in the field – a quality that enables us to successfully help you design and maintain a comprehensive IT infrastructure solution that is tailored to your specifications, and executed within your available time frame and budget.
The integration of managed IT services is performed by our skilled contractors, who possess the expertise and training to successfully outfit your office with advanced IT and security systems. Our contractors only use the highest-quality materials that are produced in the U.S., in order to ensure your IT infrastructure solution is low-maintenance and long-lasting.
The integration of security and network cabling services from C1C is an effective step toward business success. Our services present companies with improved modes of communication, which can help save you time and money, and can also lead to continued growth.
Searching for a trusted metro Atlanta managed IT services company to upgrade or install new network cabling and security systems in your office or business? Give us a call at  (855) TECH-C1C, or fill out the  form   below to learn more.
Featured Clients