Have Questions?
We are happy to provide answers - no strings attached. Simply fill out the form below and one of our experts will be in touch shortly.
we will not share or sell your email
Network Design and Installation Services from C1C's Atlanta Network Specialists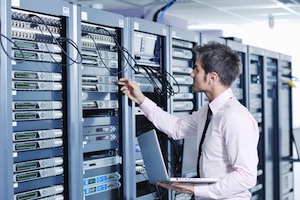 Having a high-functioning, well-maintained, and secure data network for your company is a crucial component of a successful business environment. At Customer 1st Communications, we offer a range of network design and installation services for your business or office building.
When you partner with C1C for your business's network design needs, you not only receive high-quality service from Atlanta network specialists in the IT field, you'll also benefit from a customized network installation solution with:
Design that fits
Security that works
Full-scale technology implementation
Customized Metro Atlanta Network Design and Installation Services
Your company's network needs depend largely on the size, scope, and industry in which it operates. For example, if you are a small, one location business, your network's design should be different than that of a large, multi-location company.
That's why, at C1C, we offer customized network design and installation services that provide your company with exactly what you need—nothing more, nothing less.
Local Area Networks (LAN)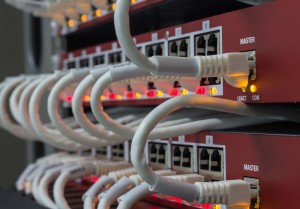 C1C's state-of-the-art local area network (LAN) designs cover a limited area and are the ideal choice for businesses with one location. These closed networks provide office-wide access to the internet, but they also provide a number of other benefits, including:
Better performance.  Your computer network systems will be optimized for premium usage and tailored to your business's needs and desires.
Tighter Security.  Avoid the threat of hackers with our built-in firewalls and enhanced server security.
Reduced Operating Costs.  Our high-quality network design services allow all of the computers in your office to share resources, such as printers and storage devices.
Universal Access.  LAN networks give all of your staff access to the programs you use, whether they work in the office or are remote.
Centralized Control.  With all of your computers under a single banner, you have the power to make changes only once.
Wide Area Networks (WAN)
C1C's highly secure, technologically advanced wide area networks (WAN) installation services are ideal for large companies with multiple offices or locations. Whether your offices are spread across town or across the world, our network design and installation services ensure that you stay connected.
Choosing a WAN through C1C allows you to:
Create more bonds. Our advanced network design for WANs help you connect more computers together, giving you the room to grow your business to your ideal size.
Complete Goals Quickly. Increased speed and capabilities combined with tighter security can help your business extend its global reach without ever losing a step.
Network Server Rack Installation Services in Metro Atlanta
Your company's network is highly dependent on its hardware and components. At C1C, we understand that your IT equipment must be secure, but also readily available and accessible. That's why we work with industry-leading product and solution vendors to offer our clients sturdy, reliable and secure network server racks and enclosures.
Chatsworth  provides cost-effective solutions for your office and IT equipment housing. In spite of their light weight, their server racks and enclosures are strong, durable and easy to access. They also offer highly effective physical security solutions for sensitive equipment.
APC  network rack enclosures and infrastructure products provide a comprehensive suite of solutions for housing and supporting your office and IT infrastructure.
Get a Complimentary Consultation for Network Design and Installation Services from Experienced Atlanta Network Specialists
Our highly trained and experienced representatives and engineers work directly with you to define the ideal network installation services for your company, while still staying within your budget. Plus, we manage the entire process from start to finish, so you can focus on running your business.
Contact us today  for a free consultation and find out how our advanced network design and installation services can redefine your company's digital environment.
Resources
Check out these resources for more information!
Small business network setup: A DIY project?
Network 101: What is the difference between LAN, WAN, MAN, CAN, VPN, BAN, NAN, SAN?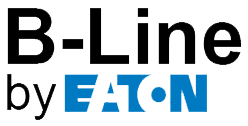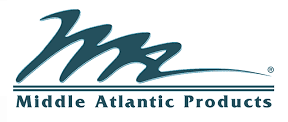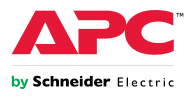 Featured Clients