Have Questions?
We are happy to provide answers - no strings attached. Simply fill out the form below and one of our experts will be in touch shortly.
we will not share or sell your email
Read Client Testimonials and Reviews of C1C, An Atlanta IT Company
At Customer 1st Communications, we have partnered with a variety of valued clients, providing them with structured cabling installation, communication services, security solutions, and other turnkey IT infrastructure solutions and services. Take a look at just a few of the reviews we have received through our client testimonials below.
For additional information about the projects we've completed for our clients, check out some of our  Success Stories, where we've described in depth the IT infrastructure services provided, the requirements and requests specified by the client, and how our exceptional attention-to-detail ensured a job well done.
Have questions about our client testimonials, or want to reach out to our team for more information about our metro Atlanta IT company? Call us at  (855) TECH-C1C   or  contact us  online!

"Customer 1st Communications has been associated with the Suwanee Police Department and City of Suwanee for the past 3 years. The initial job assigned for Customer 1st Communications was the low voltage install of our security surveillance cameras, phone system, rewire of computer network and access control. We were pleased with the company's work, professional install and management of the job. We have been using the current system at the Suwanee Police Department for the past 3 years with very few problems. Should there be a problem, Customer 1st Communications is very responsive, and problem solve in order to identify the issue.
In 2012 C1C was assigned to install the low voltage wiring, security cameras and access control at the new Suwanee Police Substation/Training Center. C1C also installed our classroom, the smart board, sound system and 3 flat screen televisions. Again we were very please with the company's work, professionalism and management of the job."
Chief of Police
Suwanee Police Department


"Customer 1st Communications did an excellent job for us. We contracted with the company to implement structured cabling installation for 4 locations. This included cabling for a Computer Room as well as multiple IDF's consisting of copper and fiber optics. I am very pleased with the work and professional attitude, as well as the account representatives' attention to detail and project management. The cabling systems were implemented on time and on budget and all work was done with 100% accuracy. The network went live with no issues whatsoever. They went the extra mile and listened to what I needed, provided gear quickly and made sure we were happy. This is an excellent company and I would recommend them to others who may need these services. We will be using them in the future."
Director of Enterprise Technology
Rustoleum Corporation


"The Ty Cobb IS Department would like to recognize Customer 1st Communications as its preferred vendor for data cabling and IT infrastructure. Due to the nature of our business, our patients and their families are particularly sensitive to courtesy and professionalism. C1C has surpassed our expectations of quality while maintaining our standard of patient care. With this in mind, I am comfortable with recommending C1C for any project or task they may be presented with."
Sincerely,
Network Engineer
Ty Cobb Healthcare System, Inc.

"In the past 12 months we have renovated two separate office spaces and made them into one connecting large office space. Your company was who we chose to handle the awesome tasks of getting us set up for all the cabling that was needed to get us connected to the "world of Technology" . Without this ability we could not do our work day in and day out. Networking and the telephones are our life lines!
From the moment that we moved all of our IT infrastructure equipment in we were up and running right away with no problems. Not only did everything work as it was supposed to work we also found that our IT room was very organized, all panels and cables clearly marked. The wall plates throughout the entire office space were labeled and coordinated to the labeling of the panels in our IT room. Having all these tasks done so well enabled our IT person to get our office up and running within a very short period of time. We hit the road running full speed ahead!
I have family members who are in the same industry and they were very impressed with the work that was done by your company—those family members are not easily impressed. It was indeed a pleasure to work with your company and all the crew members that were in our office. I wish you continued success in the future."
Respectfully,
General Manager
McManamy McLeod Heller LLC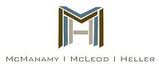 "In my capacity as Director of Information Technology for The North Highland Company (2005-2011), I was responsible for corporate and remote office technologies including data centers, servers, storage, security, networking, and support. Customer 1st Communications (C1C) was introduced to North Highland in 2005.
C1C initially provided low-voltage cabling and wiring for the opening or move of remote office locations. Based on their technical expertise, professionalism, attention to detail, and quality of work, the scope of their responsibility and contributions increased significantly. In addition to the remote office moves, they have provided low-voltage cabling and wiring for a new data center; installation and support of multiple access control systems; recommendation, installation, and support of various security systems; installation and support of audio visual (AV) and videoconferencing systems; support and maintenance of numerous voice systems; project management services for several projects; procurement of equipment; and, networking technical services.
While C1C's performance in these endeavors was outstanding, it is their consistent ability to deliver an exceptional client experience that differentiates them. A significant part of my success at North Highland was directly attributable to our partnership with C1C. I recommend them without reservation to any company requiring infrastructure technology services and desiring results that exceed expectations."
Best regards,
Director of Information Technology (2005-2011)
Atlanta, GA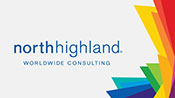 "I came across Customer 1st Communications while dealing with a new network implementation. We were having issues finding anyone who could perform the necessary install with the quality that we desired. Customer 1st was able to meet all of our requirements in a timely manner. Since using Customer 1st we have continued to utilize them for several projects and have been more than pleased with their ability to complete all jobs in a timely manner with the highest of quality."
Joshua Q. Moore
IT Manager
Metromont Corporationt
Greenville, SC


"Just a short note of commendation for the excellent job that C1C completed for our new Greenville, S.C. Branch. We have been doing business with the company for over 10 years and have always found the quality of workmanship, level of customer service, attention to detail, and the job knowledge of their experienced staff to be the highest level. We look forward to continuing our business relationship with C1C for many more years to come. Thanks for all support to date. Keep up the good work."
Best Regards,
Tom Pompilio
VP Construction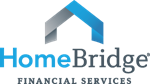 "Customer 1st Communications has become a vital part of my construction team. They started by doing Fire Alarm installation and testing. Because of the quality of their work and their ability to get these projects done on time and within budget I have expanded their role to now include Card Access Systems and Voice and Data systems. In addition to having the ability to handle the large projects with the project management these deserve Customer 1st Communications is also willing to take on small project and emergency calls when the need arises."
Denzil Terrell
Construction Coordinator
Selig Enterprises, Inc.
Atlanta, GA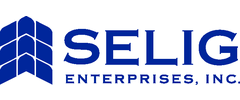 Featured Clients