Have Questions?
We are happy to provide answers - no strings attached. Simply fill out the form below and one of our experts will be in touch shortly.
we will not share or sell your email
C1C: Your Source in Atlanta for Data Center Installation Services and Design Solutions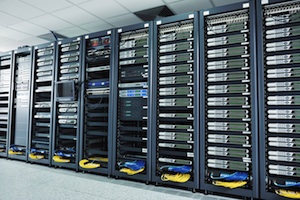 If you are planning the construction of a new corporate data center, you are likely facing a number of overwhelming challenges and decisions. Regardless of the reasoning – whether your company is expanding, moving to a new location, or overhauling your current IT department – you need a data center infrastructure  solution that meets your needs and fits your budget.
Customized Data Center Solutions for Your Company
At Customer 1st Communications, we are experts in the field of data center design in Atlanta. Our experienced technicians will work directly with you to design and install a custom data center that is suited exactly to your company's specific IT needs. Plus, we manage the entire process from design and installation to maintenance and future expansion, while consistently adhering to your specifications and budgetary margins.
Our data center design  and implementation services are scalable, powerful solutions designed to fit seamlessly within the infrastructure of your business, even as it grows. Our expert team will ensure that not only will you have the ideal data center infrastructure for your company, but also that all parts built and installed meet the rigorous TIA-942 standards. We'll also introduce advanced security protocols with detailed disaster recovery plans.
Advanced Data Centers in Metro Atlanta: Design & Planning Services
When we customize a data center for your Atlanta-area company, you can rest easy knowing that every step in our design, creation, and installation process meets our high standards as well as any industry-wide standards and regional codes. Our materials are all state-of-the-art and made in the U.S.A., and our technicians are all certified, experienced, and highly trained.
Our high-tech data center solutions also include:
Data center testing and documentation
Data center relocation, expansion, and modification services
Ongoing data center maintenance & support
Innovative Data Center Architecture Design and Cabling Solutions
At C1C, we offer a number of state-of-the-art options and advanced solutions in order to customize your data center infrastructure to your company's specific needs. 
Copper Cable Systems: Our engineers can install a high-performance shielded copper system to give your data center increased security as well as a longer projected lifecycle.
Fiber Optic Systems: Fiber optic cabling is a more powerful solution for your data center, boasting a higher bandwidth, longer distance capabilities, and immunity to electrical interference.
Rack and Cabinet Installation: This sturdy enclosure hardware ensures that your data center infrastructure is secure and protected.
Cable Tray Systems: These high-quality trays keep your data center cables safe and secure.
More Than Just Data Center Installation for Metro Atlanta Companies
It's not enough to say a system is well-built; you need proof. This is why C1C verifies your system is working smoothly and provides detailed reports to show you exactly how much power and capability your network has.
Data Center Solutions on Your Schedule
A slow, drawn-out data center installation process can be both frustrating and detrimental to your company's bottom line. That's why, at C1C, we are completely dedicated to the timely construction of critical data center design projects. We use innovative techniques such as off-site prefabrication to greatly reduce project duration and get your company's powerful data center up and running fast.
Get a Free Data Center Design Consultation Today
Ready to learn more about C1C's top-of-the-line data center solutions for companies in metro Atlanta and all over the Southeast?  Contact us  today to speak with one of our knowledgeable customer service representatives about your company's unique needs.
Featured Clients